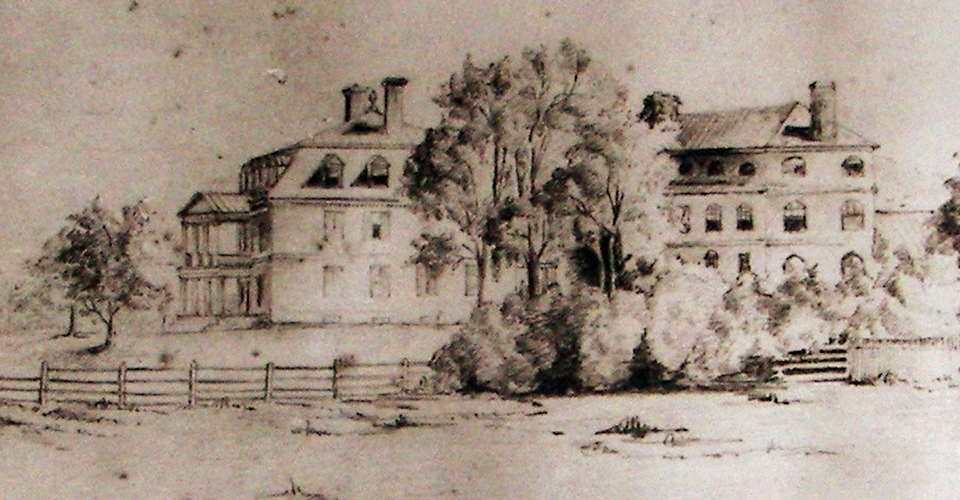 Frederic Edwin Church drawing of Shirley 1851.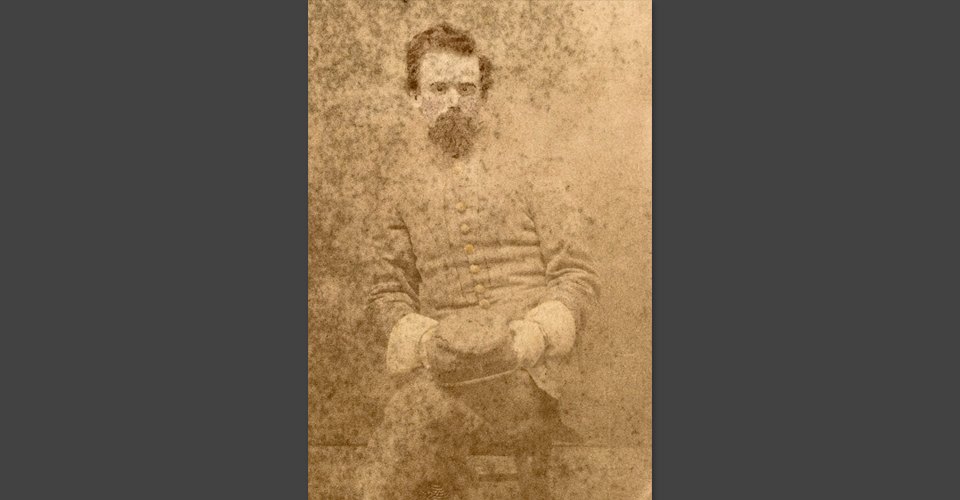 Bernard Hill Carter (1835-1863), "Hillie".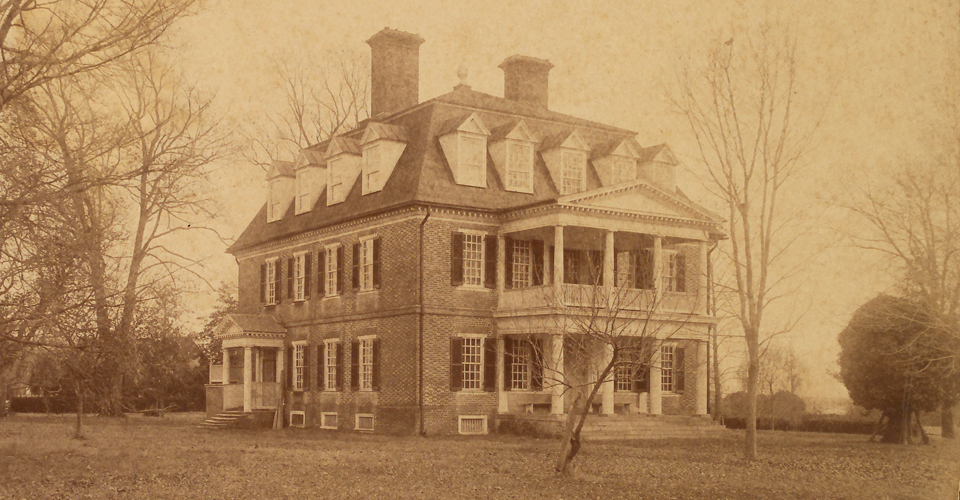 The Shirley Great House circa 1900.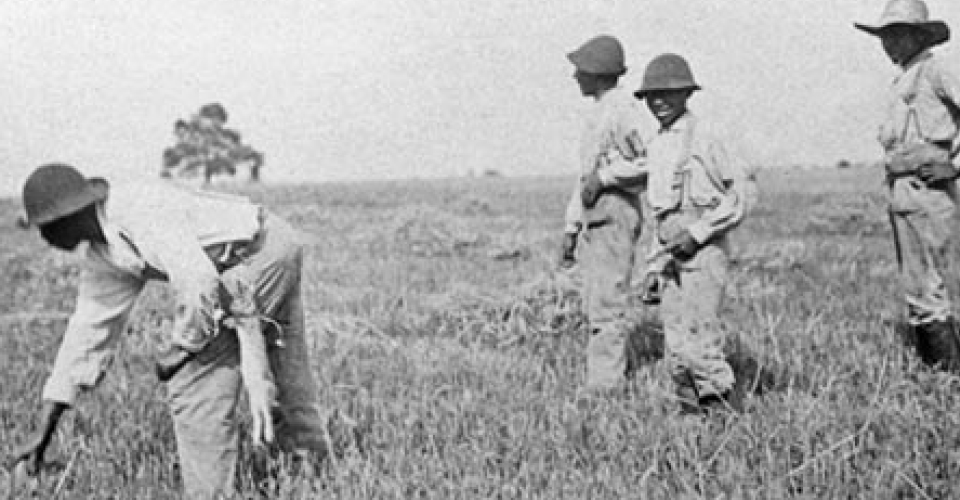 Laborers at neighboring Upper Shirley following the Civil War.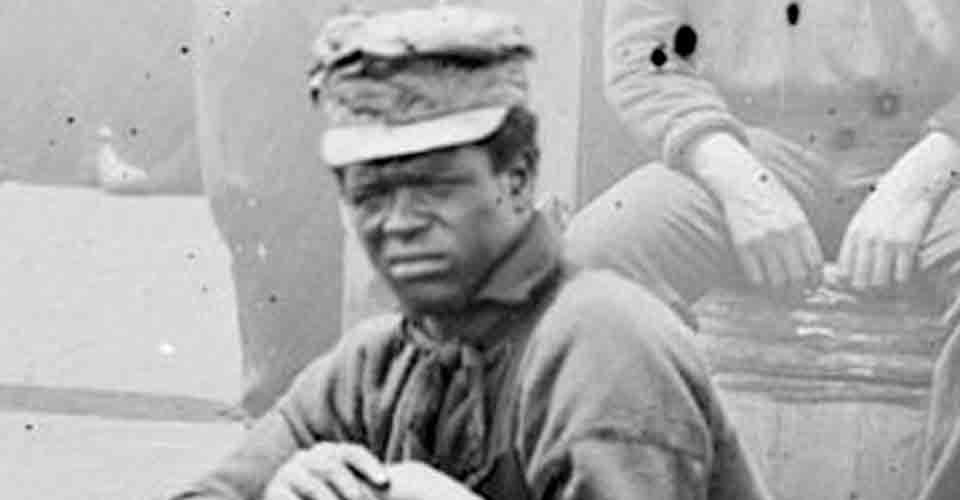 Siah Hulett escaped from Shirley Plantation to serve on the USS Monitor.
Marion Carter Oliver and Alice Carter Bransford owned and guided Shirley Plantation through three wars and the Great Depression.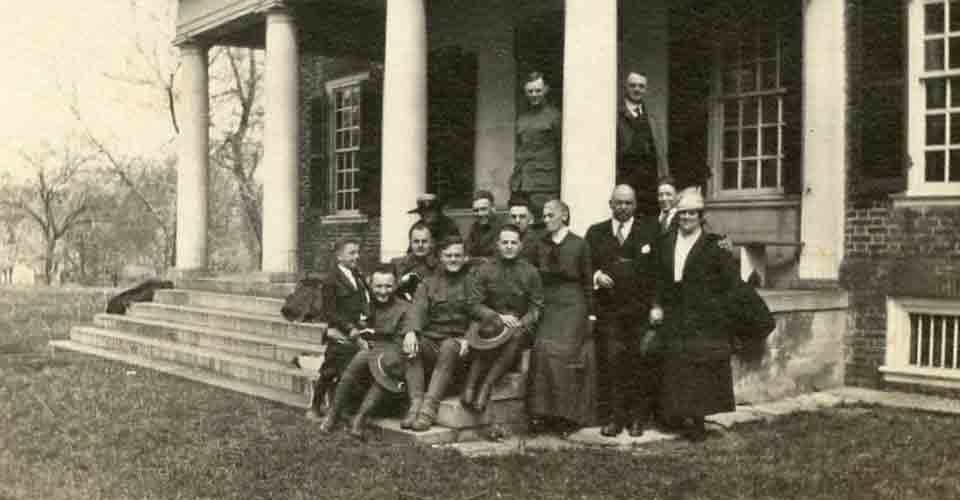 Alice Carter Bransford with troops circa 1918.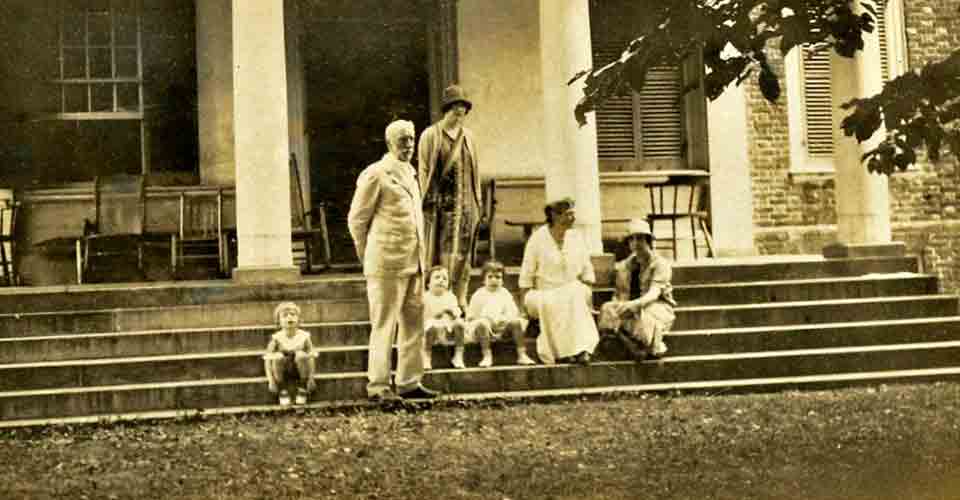 Admiral James H. Oliver and Marion Carter Oliver with guests circa 1920.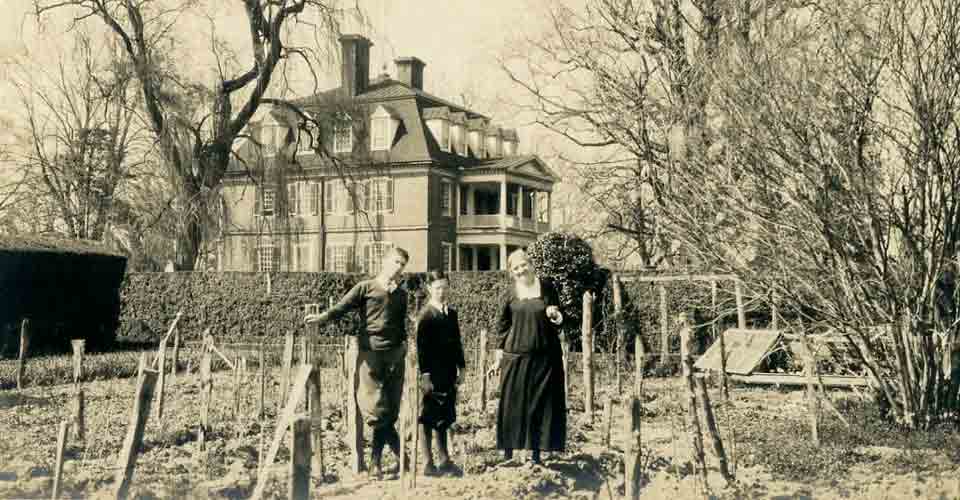 Tending Gardens circa 1925.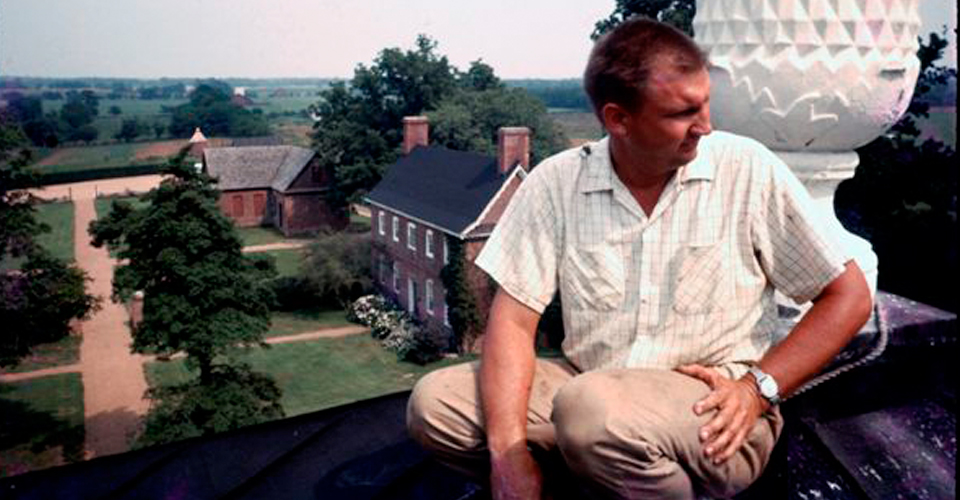 The late C. Hill Carter, II. circa 1960.
Eleven Generations of family history
Shirley Plantation is Virginia's first plantation, founded in 1613, after a royal land grant carved the plantation out of the Virginia frontier. Shirley Plantation is the oldest family-owned business in North America dating to 1638 when Edward Hill I established a farm on the banks of the James River. Construction of the present mansion began circa 1723 when Elizabeth Hill married John Carter, eldest son of Robert "King" Carter. Completed in 1738, "Great House," is largely in its original state and is owned, operated, and resided in by direct descendants of Edward Hill I.
The guided tour of the Great House highlights original family furnishings, portraits, silver, and hand-carved woodwork as well as stories of the Hill Carter family, eyewitnesses to eleven generations of American history.
One architectural historian contends," Shirley Plantation is the most intact 18th century estate in Virginia". Several features such as the "Flying Staircase" and the Queen Anne Forecourt are the only remaining examples in North America of this architectural style. Included on the self-guided grounds tour are formal gardens and eight original colonial outbuildings.
Today, Shirley continues as a working plantation, a private family home, a National Historic Landmark, and a Virginia Landmark. Shirley Plantation is a privately owned estate in which the revenue from admissions fees support preservation of this unique part of America's heritage.